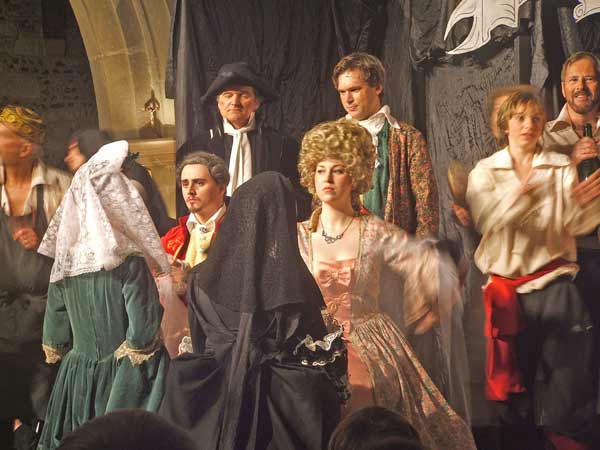 This summer Adrian will be reviewing opera festivals in Riga and Longborough as well as visiting Kazakhstan and Puglia.
He is currently working on a travel memoir "The Fat Ballerina and Me" and a sequel to "Wishdaughter" which was finished some time ago but is still being revised.
Adrian is contributing to Radio 3's A-Z of Opera in May 2010.
His last opera production "The Marriage of Figaro" was staged in June 2006 at the Blewbury Festival and in Merton College, Oxford playing to packed houses. Jordan and Cathy Bell sang the roles of FIGARO and SUSANNA. James C. Ballance was THE COUNT and Sara Jonsson Rosina, COUNTESS ALMAVIVA.
"The cast,under the guiding hand of Adrian Mourby, worked hard to get the most out of Jeremy Sams' translation. I was struck by the impressive dramatic detail animating the long ensembles...."
Julia Hollander, Opera Now
 OTHER PRODUCTIONS
After the success of OMO's first Cosi fan tutte in Oxford Adrian teamed up again with Oxford Millennium Orchestra's music director , Nick Mumby, and the RSC actor Ian Hogg to produce  THE GRAVE'S A FINE AND PRIVATE PLACE , an evening of metaphysical poetry and Henry Purcell's music at Merton College that was staged on Sunday 13th March 2005.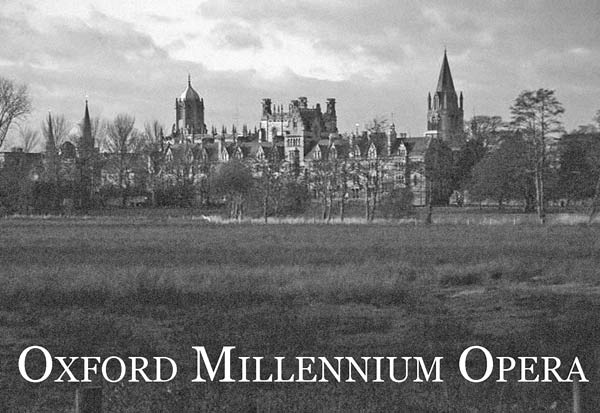 "Merton College Chapel is one of the great Oxford venues .... rarely however have I felt it used to such effect as in Sunday's excellent melange of Metaphysical poetry with Purcell's music, mounted by the producer Adrian Mourby" Hugh Vickers Oxford Times
OTHER WRITING
Three years in gestation Adrian's third novel WISHDAUGHTER was published on 4th March 2004 by Seren Books with a launch at the Goethe Institute in London. For further details contact www.seren-books.com .

A fourth novel - and fifth book - is now on its third draft. AN ISLAND IN AFRICA is a love story set in Malta and Tunisia. In 2004 and 2005 Adrian spent time in both countries researching the book which is his longest to date.
In his spare time Adrian is also writing a light-hearted look at travel which will contain all the things he can't say in newspaper articles.